In from November 5th to 10th, the first China International Import fair was held in Shanghai. China International Import Expo is the first large-scale national-level exhibition with import as its theme in the world. It is an important measure for China to promote a new round of high-level opening to the outside world and take the initiative to open its market to the world. Chen Wu, chairman of the government of Guangxi Autonomous Region, led a delegation to attend the Expo. The Commerce Department of Guangxi Autonomous Region took the lead in organizing more than 960 enterprises in the region to participate in the procurement.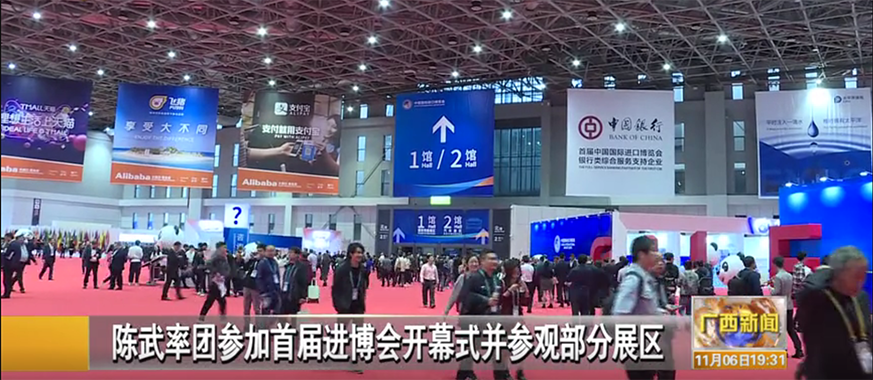 On the morning of the 6th, President Chen Wu of the Guangxi Autonomous Region Government made a detailed understanding of the advanced technology and innovative products exhibited by well-known foreign enterprises and listened carefully to the relevant information. Before Beihai Chenhai Chenhuang Electronic Technology Co., Ltd. and Japan Liguang booth, President Chen Wu heard Mr. Zeng Shushen, General Manager of Chenhuang Company, introduce Chenhuang Company and Japan. The introduction of Liguang's cooperation, and encourage Chenhuang to explore boldly, innovate bravely, become bigger and stronger.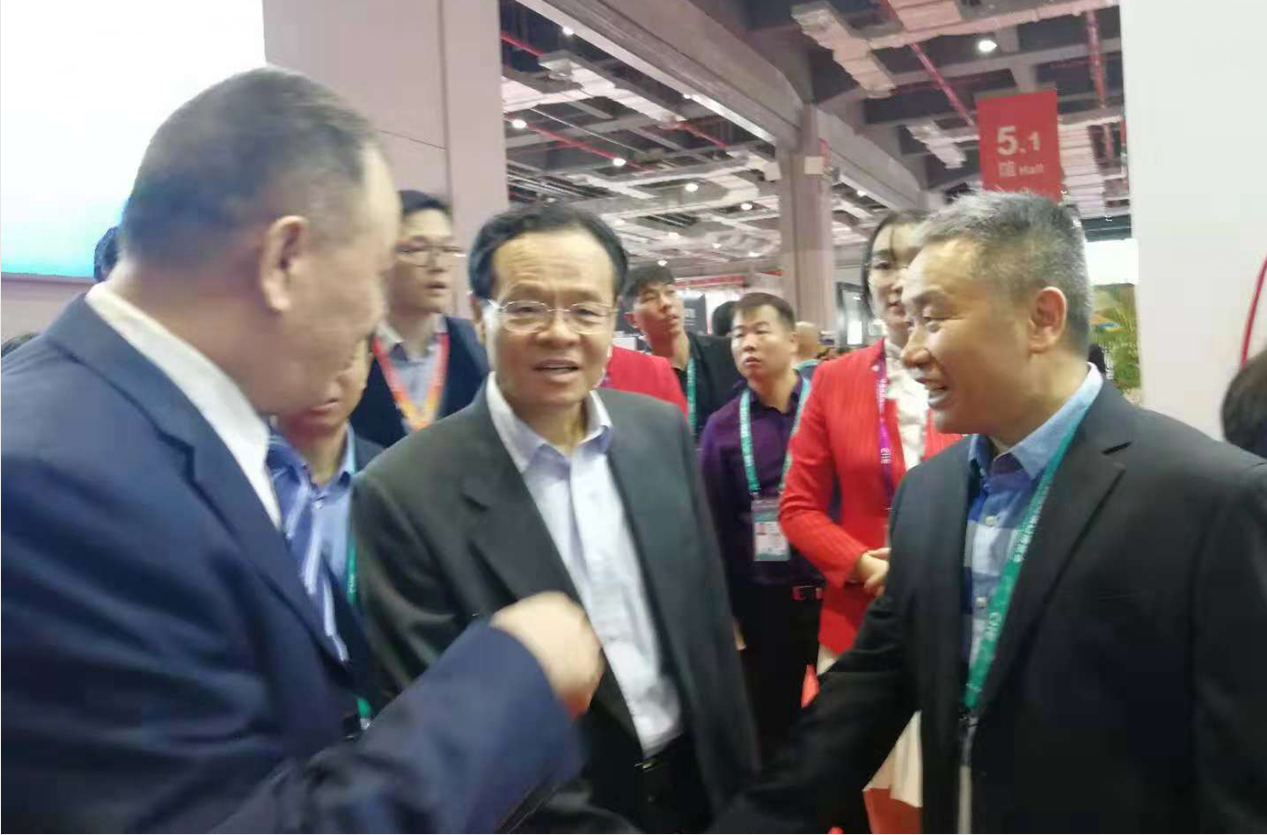 Beihai Chenhuang Electronic Technology Co., Ltd. is located in Area B of Beihai Comprehensive Free Trade Zone, which is the third "National High-tech Products Global Inbound Maintenance/Remanufacturing Demonstration Zone" in China after "Shenzhen and Shanghai". The company is the first pilot enterprise in China to be recognized by the National Entry-Exit Inspection and Quarantine Bureau as the entry and maintenance/remanufacturing pilot enterprise of a multi-functional integrated machine (photocopier). As the first drafter of the company, the company has formulated the National Standard GB/34868-2017 General Specification for Remanufacturing Waste Copiers, Printers and Speedprinters, which was promulgated in November 2017 and formally implemented in May 2018. At present, the company is leading [Guangxi Local Standard: Technical Specification for Waste Classification, Storage and Treatment of Electronic and Electrical Enterprises].
Through the platform of this exposition, Beihai Chenhai Electronic Technology Co., Ltd. has fully demonstrated its new image and further strengthened its in-depth cooperation with foreign businessmen in the fields of products, technology and services.